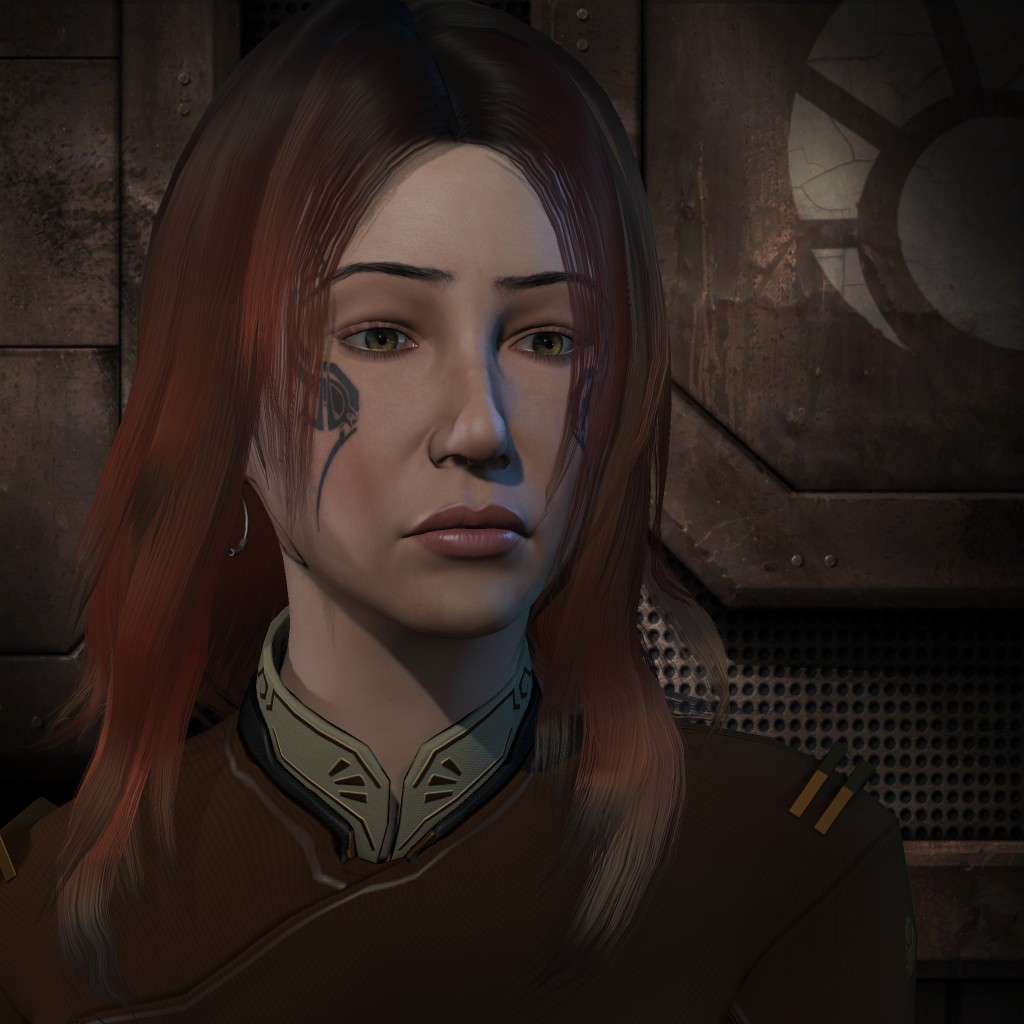 Arsia Elkin

RACE: Amarr
BLOODLINE: Amarr
ANCESTRY: Religious Reclaimers

SECURITY: -1.00
BIOGRAPHICAL INFORMATION
Arsia Victoria Elkin
Height: 5'7" (170cm)
Weight: 125 lbs (58kg)
Birthdate: YC85.2.11
Birthplace: Dam-Torsad, Amarr Prime
Ethnicity: Amarr Islander
Citizenship: CONCORD Assembly
Distinguishing Features: A scar on the left side of her face from the base of her nose to the corner of her eye.
Languages: Amarrish

Public Information:
Arsia Elkin is the estranged daughter of an old Dam-Torsad based noble family, She began her capsuleer career as an explorer, gravitating towards combat and militia service as her skills improved. She served in PIE for years, rising to the rank of Captain and competing in the Amarr Succession Trials in YC117-YC118. She later left the corporation and the militia in YC121 over her objection to the Floseswin invasion. In the months following her departure, she had a falling out with her family and was disowned after becoming more openly critical of the Empire. She then changed gears and began to focus her combat in the outer regions while focusing her work in the empires on humanitarian acts.

A longtime critic of CONCORD, Arsia swallowed her pride and focused herself on supporting EDENCOM after the Triglavian invasions became more aggressive in YC122. She has since come out as an Apostate, nullifying her status as a subject of the Empire. During the Triglavians invasions, she ended up joining the Republic loyal alliance, Electus Matari. Widely considered to be a traitor to the Amarr Empire, Arsia remains a notable, but polarizing figure.